Here are 5 apps that teachers can use within their classroom for Veterans Day or any type of history lessons.  Click on each image to download and/or explore each app.
Learn the rank insignia for each branch of the U.S. Armed Forces. Also check out the Plus version, which has international ranks and weapon and aircraft types. FREE.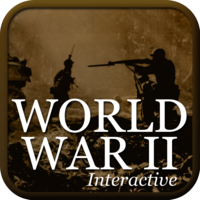 appoLearning expert Julene Reed highly recommends WWII for the study of the issues, people, & events of WW II. Amazing media!
Allows tributes to veterans using patriotic elements within the photo editor. Seems to be geared more towards Memorial Day, but updates indicate Veterans Day additions.